German Packaging Award for bioORMOCER® coatings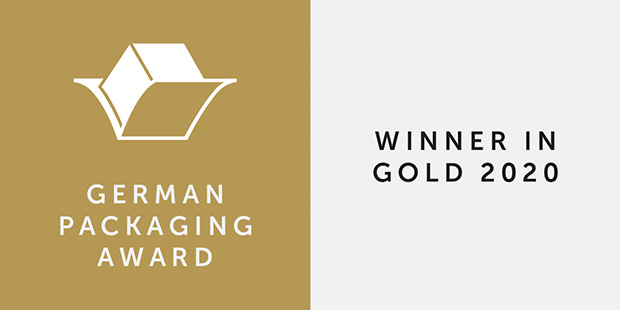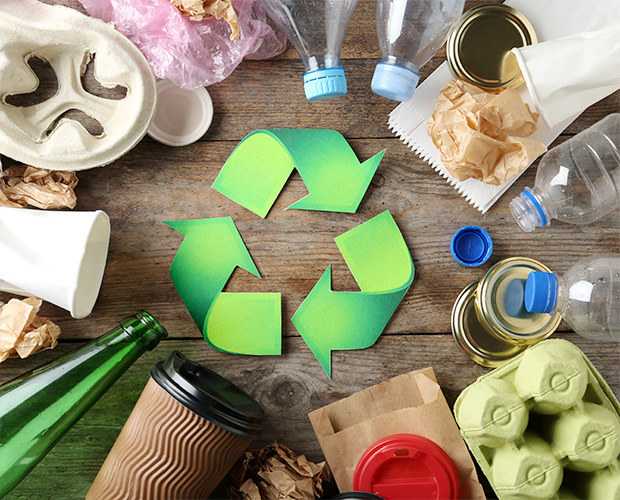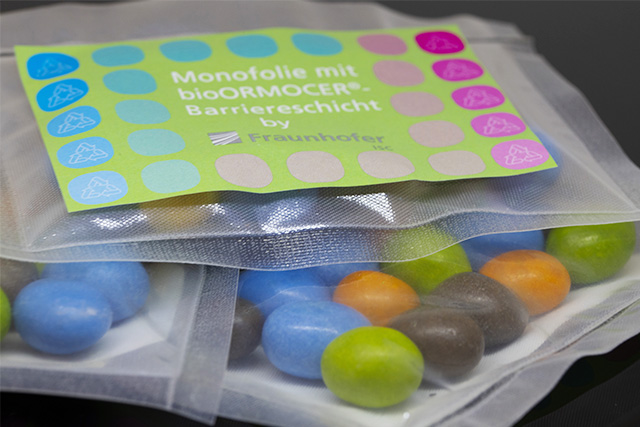 The conversion of packaging to recyclability, biogenic raw materials or compostability poses great challenges for industry. The Fraunhofer Institute for Silicate Research ISC supports packaging manufacturers in this process with sustainable multifunctional barrier coatings for easily recyclable, biobased or compostable packaging. For this development, Dr. Sabine Amberg-Schwab was honoured on September 24, 2020 with the German Packaging Award in Gold in the category "Sustainability".

The public debate about the images of the worldwide pollution of the environment by packaging waste contribute to questioning previous packaging materials and the way they are handled. Fossil resources also become scarce and create the need to develop new packaging strategies. The national implementation of the European Packaging Directive, the German Packaging Act (VerpackG), came into force on 1 January 2019. The Fraunhofer ISC provides sustainable material solutions to meet these new requirements.


The Fraunhofer ISC in Würzburg has more than 30 years of experience in the development of functional barrier coatings for various applications (e. g. food or technical packaging). These inorganic-organic hybrid polymers (ORMOCER®) are an own material class of Fraunhofer ISC, which can be designed like a tool box and can be used to produce multifunctional coatings for plastic films or paper. They protect against the migration of oxygen, water vapor and fragrances as well as against mechanical abrasion. Even extremely thin layers are sufficient to reach barrier requirements, so coated packaging made of mono-materials are easily recyclable. In the packaging sector, this opens up the possibility of replacing the current non-recyclable multi-layer composite films with mono-materials. ORMOCER® barrier coatings are already being used commercially for various packaging applications.


Dr. Sabine Amberg-Schwab and her team have further developed the coating lacquers for even more sustainable material solutions and for the independence from fossil resources in the packaging sector: They are now also available as bio-based and compostable variants. For this new class of materials, bioORMOCER®s, organic-fossil components of ORMOCER®s are replaced by bio-organic building blocks from e. g. from biological waste streams. This "upgrading of organic waste" means that there is no competition with food cultivation areas. The residues are turned into new high-quality raw materials for the synthesis of bioORMOCER®s. These bio-lacquers have comparable properties to ORMOCER®s and perform the same functions: very good barrier properties, abrasion-resistant surfaces, over-printable and bondable. They can be used for food packaging as well as for cosmetics and pharmaceuticals. The bioORMOCER®s are suitable for the coating of biopolymers as well as for conventional plastics or paper packaging. They can be applied in fast roll-to-roll processes on flat substrates, but also complex geometries such as dishes or crucibles can be coated.


With this innovation, the way to sustainable recyclable or compostable packaging materials is possible. Dr. Sabine Amberg-Schwab and her team have already received several awards for this material concept, most recently the German Packaging Award 2020 in the sustainability category, which is presented under the patronage of the Federal Ministry of Economics and Energy.