The MAP concept combines robotic materials synthesis and characterization with AI-driven data analysis and experimental design, as well as advanced simulation techniques. This creates an accelerated, closed-loop automated research cycle. This enables material and device development at least ten times faster than traditional scientific methods and at a fraction of the cost. Highest quality, integrity and reproducibility of research data are realized along the way.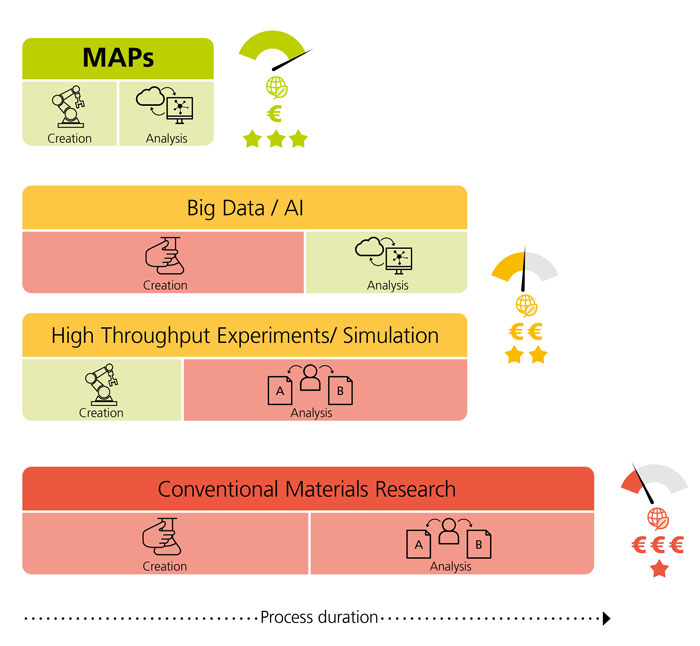 The ability to quickly find solutions for Advanced Materials (so-called AdMats) tailored to geopolitical and regional supply chain constraints directly supports technological and economic sovereignty.

Advanced Materials (AdMats) play a critical role in today's society, whether in healthcare, energy, or industrial processing. They enable new medical methods and devices, improved energy production and use, and contribute to the defossilization of old industrial processes such as chemical and steel production.